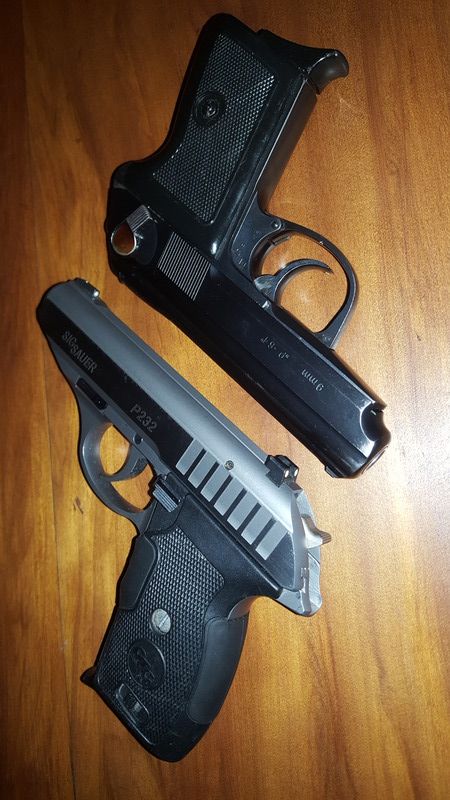 Snatched up a good deal on $180 c&r Polish Random P-64 from AIM surplus a couple Fridays ago. A lot of bluing left on this one for that price.
I photographed it with my CCW weapon, a Sig Sauer P232 which Is flawlessly reliable with incredibly high quality I can go on and on about.
Ordered some fiocchi brass case 9x18 I found on sale for $13 a box. I still haven't shot my new p-64 yet. I ordered 18 pound hammer spring and 20 lb recoil spring for it to play with. At indoor range I qualify at for ccw I need to use brass cased stuff. We'll see how much I like it and I might add it to my ccw license or maybe transfer to my wife for hers.