This area has been neglected for too long!
Here's a BSP holster and single carrier in medium brown. Really love these holsters for the P64 because the gun is set a bit lower on the belt than a pancake can get. (the spots and droplets are snow - will it ever stop?)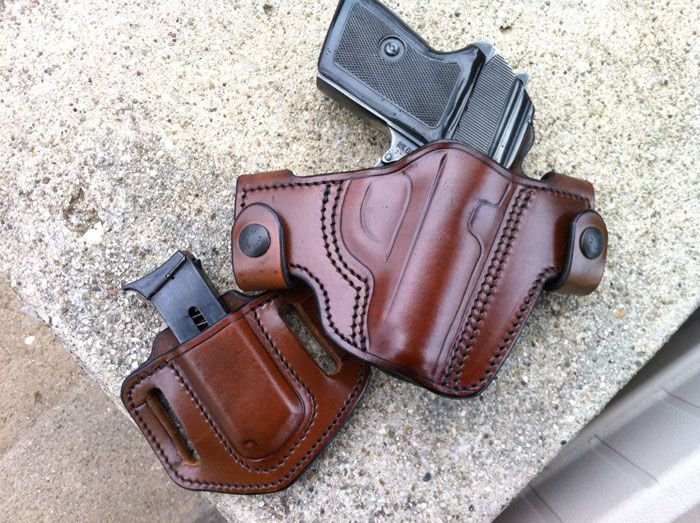 This is a custom Model 1 IWB in black leather, white thread, with cordovan ostrich trim. This set is really pretty and definitely give the P64 a classy ride.