I finally finished the GI project gun yesterday. I've replaced everything on the RIA except the frame, barrel, and slide.
---
Looks good. How does it shoot?

These RIA 1911's are a great deal in my opinion.
---
Shoots great. I fitted a rear sight from a Taurus PT1911, and it worked out great. The Ed Brown grip safety is way more comfortable than the Wilson drop in that was on it. I was thinking about duracoating it, but not sure yet.
---
Looks nice as is bro.
Laugh Hard and Often.

Gary
---
got the chain link msh in today.
---
I'm also using a chainlink MSH by Ed Brown and it's really nice. Vertically it's nice and smooth, but horizontally you can really feel the teeth. I like it!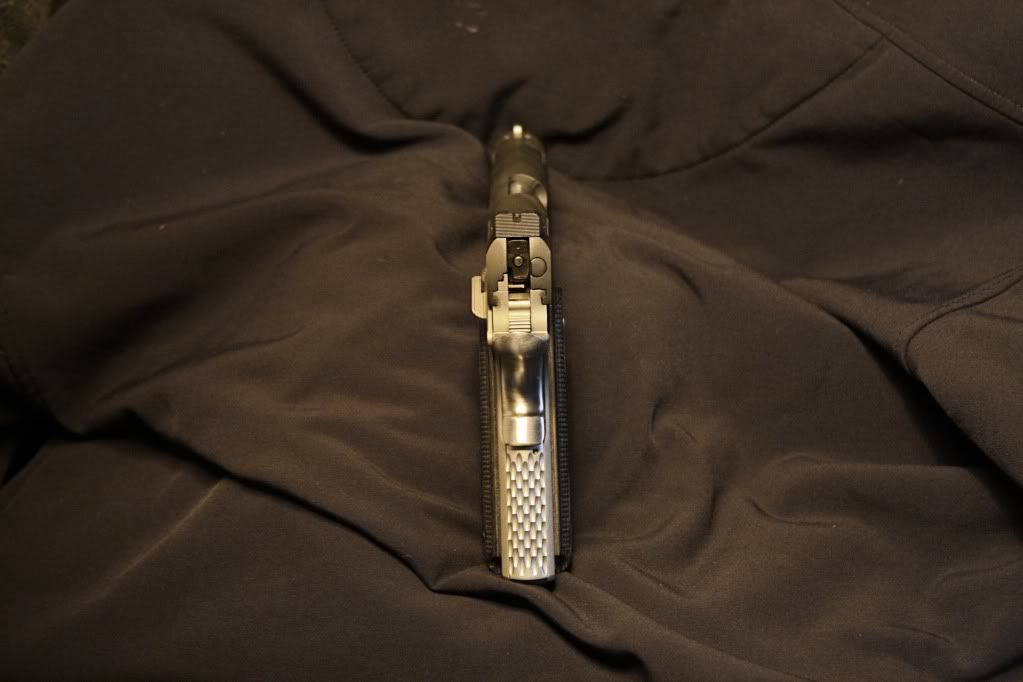 ---
Yea that looks really nice.
Laugh Hard and Often.

Gary
---
Went ahead and fitted an extended slide stop, and polished the ambi safety on the GI last night.
---
Well I couldn't leave it alone. I ended up duracoating the slide. I used the shaken bake. I am going to leave the frame as is.
---