Well, I got to shoot some .38 Special and .357 Magnum reloaded ammo from my wife's Ruger Vaquero .357. This was at 25 yards. I didn't count shots, just shot as many as I felt like shooting.
.38 Special (21-shot 7.25" group)
.357 Magnum
I also loaded up some .38 S&W ammo as well. History of this particular revolver is that it was my grandpa's. I believe he got it when he served on the police force in San Francisco many, many years ago. Anyway, the cylinder in it was reamed out to accept .38 Special. However, the pressure levels are unsafe and the cases get ruined because the chambers are larger in diameter because the .38 S&W is a fatter, shorter round. Anyway, I got a replacement cylinder from Numrich and it's good to go now. I can't wait to shoot it. These should go about 630 fps. They have 3 grains of Unique with a MO Bullet 145gr LRN bullet.
Comparison between .38 S&W and .38 Special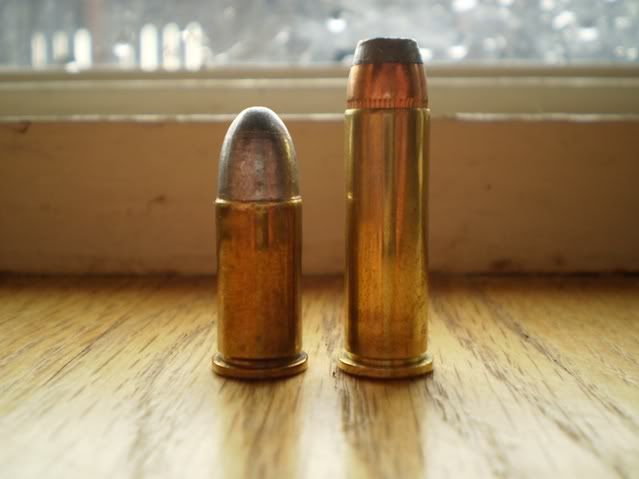 And last but not least, the gun that will be firing these.
All of these were loaded using the Lee Hand Press.