Well, after the birth of Dennis's daughter he is operational and shipping. It took a month to receive my grips, but hey, the children come first. No complaints about the wait here.
They are really pretty. Zebra Wood. Smooth. Shellac finish.
The only thing I don't like is the screws Dennis uses. They are not long enough. I went to Ace hardware and picked up an M3 phillips head .50 pitch, as that is all they stock in that thread. I used Perma Blue from Wal-Mart to blue the washer, screw, and nut.
Have a look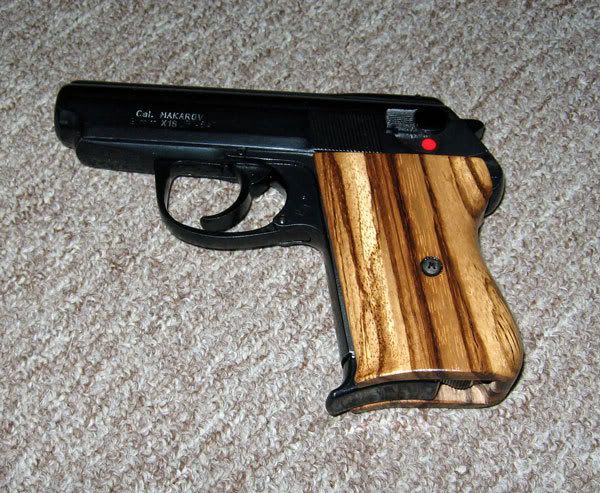 fritzhund