I bought 2!! ;D
If the wife finds out it'll be
!
Here's some pics of the newest 2.
The 1972 round hammer for $150, came with 2 mags, one without the pinky thingy. Has a small blem in the finish on right side of slide above serial#.Didn't have the usual "CAL. MAKAROV X 18" added to the left side of slide. That was one of the big selling points, both pistols were like this. Both look to be in unissued condition. Grips on both have a lot of scratches but hey, they've been laying around some where for 33+ years. The 75 triangle hammer was $160 and came with 2 mags and a box, must have been a $10 box? The 72 has a better D/A and S/A than the 75, but after I run some rounds thru both of them I'll do the 20# hammer and 22# recoil mod on both.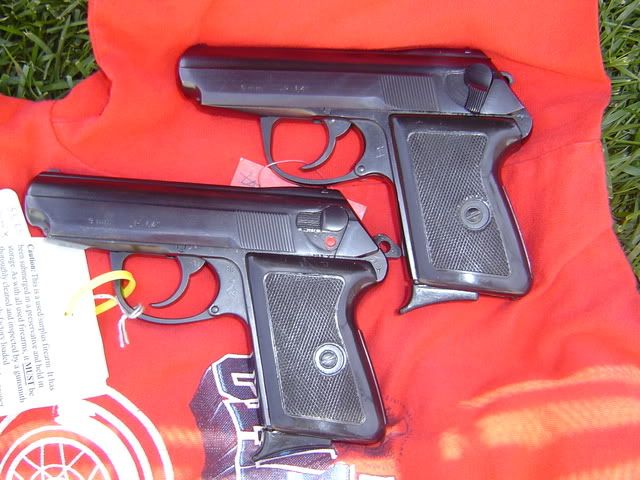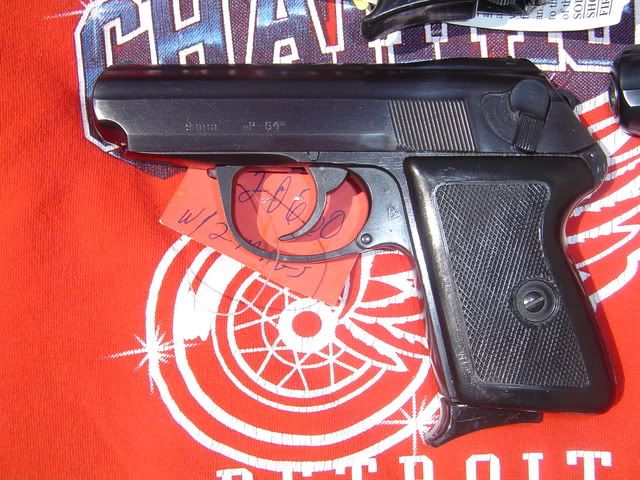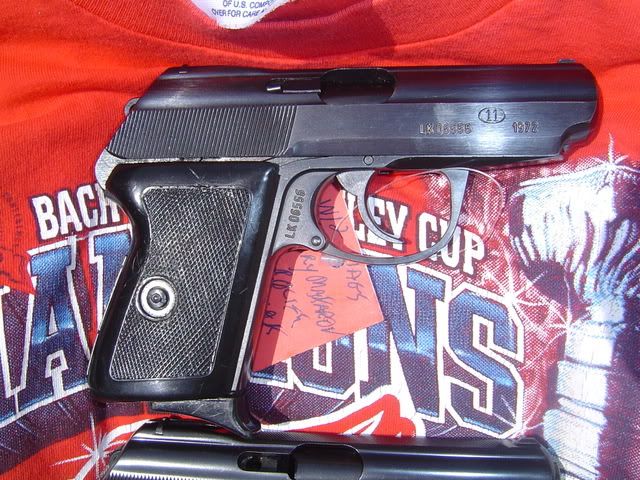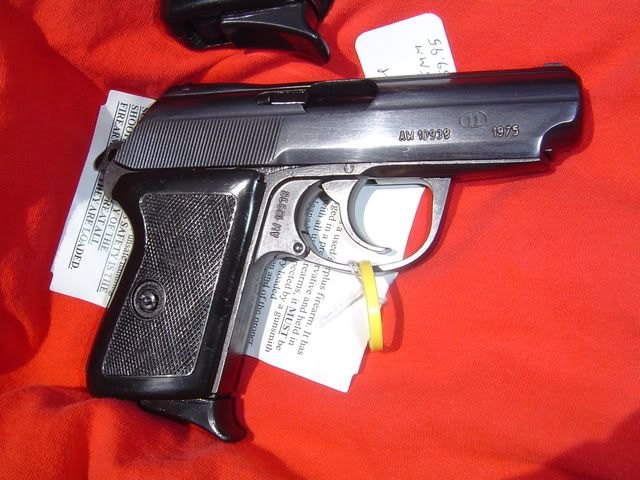 More pics later, need to get some more lawn work done before the RED WINGS STOMP THE STARS!
OK here's the rest of todays pics.
I decided the whole family needed some air, even the unfinished project,(I know, I know, I guess if I quit buying new toys I'd probably spend a little more time on this and GET-R-DUN!). So I gathered up all the Polish brothers and a new friend from the eastern border, Russian Macky, and let them get some sun.
The bottom right corner is my 74, and first one, it'll stay my non-winter pocket carry, above that one is the project, finally have all the parts to assemble, just haven't made the time. It's a 72 round hammer frame, with a 74 slide. The one left to that one is the 75, and last but not least is the 72, probably will share some time in the pocket due to the round hammer, and if I can control it with out the pinky floor plate, it seems to conceal and draws a lot easier too.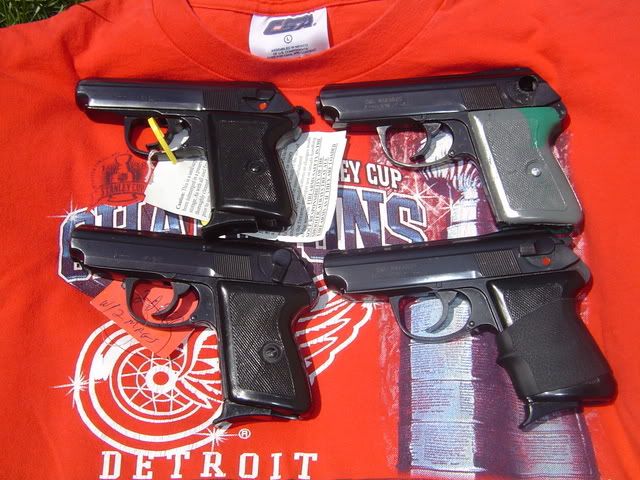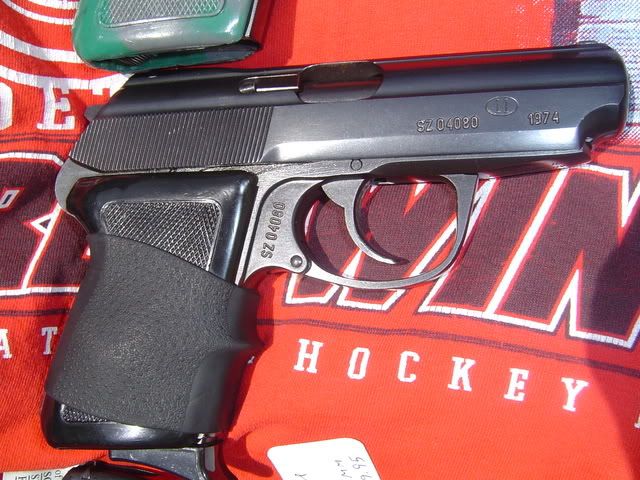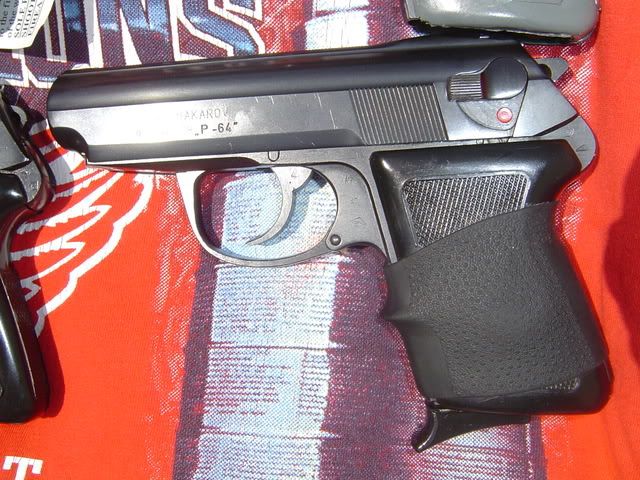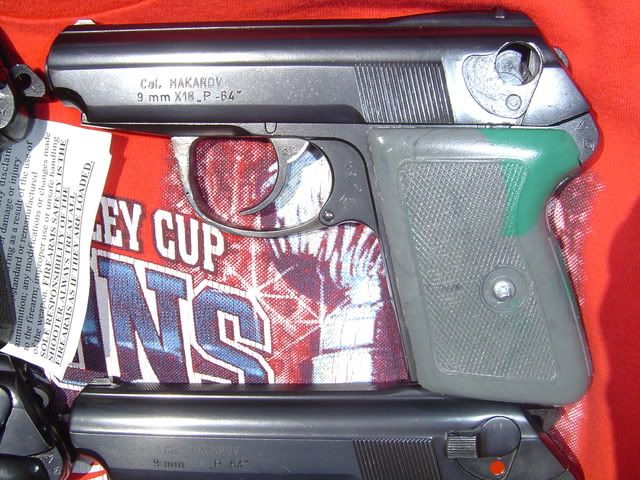 I found the Russian Mak in a nearby town. Private seller of the IJ7018AH and 3 10 round original mags, with 300 rnds of Polish Mesko non-reloadable ammo, 50 rnds of Brown Bear HPs and about 7 Hornady hps and 7 MFS fmjs, said he only fired about 100-150 rounds thru it since he originally bought it in 1994 or 5. He was asking $250 and that's what he got.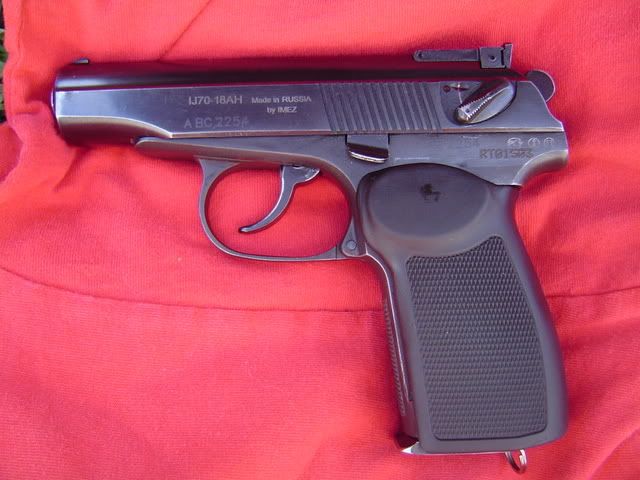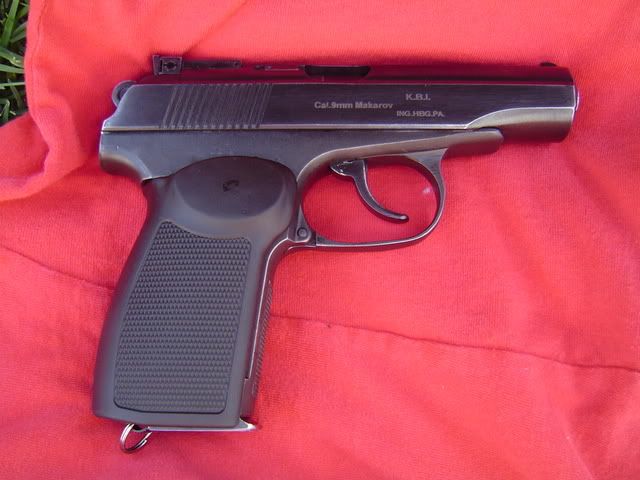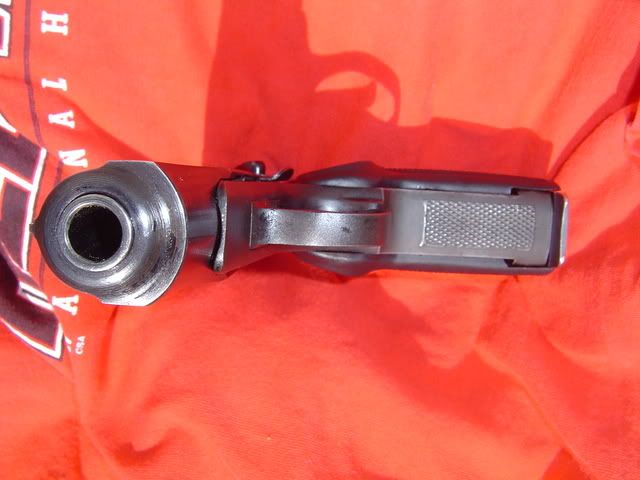 The final pic is of my target at 100 yards shot with a 1970's Remington Woodmaster 742 30/06 with a Weaver V45-B scope. It's mounted on the old school swing mount, didn't dare try using the irons sights yesterday. I hadn't shot this rifle since I was 13 or 14, and I didn't like it then, I don't think I was holding it correctly and I only weight about 110 lbs back in the day. The shoulder didn't get sore at all this time. We were pretty rushed shooting though, we lost alot of time with my buying the 2 pistols and all the paper work involved. Then I still had to get into work before 4pm and by the time we got onto the range it was noon, with a minimum hour and half drive back to home. I feel good about my shooting, I forgot to try and adjust the scope into a better distance but I won't forget next time out.